The Infrastructure Investment and Jobs Acts (IIJA) is already funding sorely needed updates to America's roads, bridges, electric grid, and other essential systems.
But every new construction project raises the risk of damage to critical infrastructure and associated gas leaks, service outages, and injuries.
To learn how IIJA-driven construction is influencing utilities' plans for damage prevention, Urbint held a roundtable discussion last month to hear from experts across the country.
Many good points emerged from the discussion (you can watch the whole session here), but one glaring issue stood out.
Utilities in rural areas are facing a much harder time preventing damage to underground infrastructure than those in cities.
Why rural areas face higher risk of problems from new construction
"A lot of these rural areas are not used to this type of throughput," says Chris Breeding, senior director of technology for Cox Communications. "So, we're beginning to tax their internal processes. Things that work in our larger metros … don't necessarily work in a smaller format."
Rural areas have unique challenges. Infrastructure in cities and suburbs serves considerably more people, so it receives more ongoing attention and upkeep. Rural infrastructure is often older and less maintained than its urban counterparts.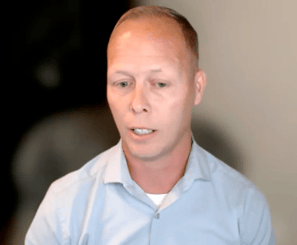 "Where [cities have] been investing millions if not billions of dollars into hardening their system, not all these rural areas have had that same approach, and this level of activity of construction is just compounding the need for it," says Breeding.
Utilities in urban areas also have enough service volume to warrant investment in systems to help manage tickets, locates, and interventions.
"A lot of these rural areas have municipality-owned utilities and they just don't have the scale of operation," says Breeding.
Access to qualified personnel is another issue that hits rural areas harder. Urban areas are closer to facilities and their staff of damage prevention specialists. Many utilities already struggle to hire, train, and retain locators, and rural areas have an even smaller pool of potential candidates from which to draw. Without enough locators to mark dig sites, locate requests get delayed and excavations sometimes happen before tickets get resolved.
Overall service capacity is an issue for rural areas as well, especially as the IIJA provides funding for an electric vehicle (EV) charging network across the country.
"I do see a concern with the smaller companies, the [electric membership cooperatives (EMCs)] in the non-metro areas. Trying to add that additional load to an aging system is going to cause a lot of problems," says Keith Hadid, supervisor of damage prevention with Georgia Power.
"Say, for the EV charging stations — a lot of those are going to be in rural areas. When you try to add that load to an older underground system, that's when you start finding all the weak points."
While urban areas get more attention due to the larger population affected by damages and other issues, rural areas still have essential services that can be gravely affected.
"Whether it's an outage to a hospital in a rural area or it's a damage that could result in an adverse outcome, the risk is still there, and understanding those risks and being able to respond is really important," says Brad Roulo, director of utility operations at Urbint.
What can utilities do to prevent damages in rural areas?
Still, damage prevention isn't a lost cause in the countryside. As proven at the roundtable, utilities are aware of the risks facing rural areas and they plan to take action. Cox Communications, for instance, has partnered with smaller metros to help manage the collision of activity occurring.
In many cases, one-call centers take a lead roll.
"In all the states that we operate, we try to have a member of my team part of the 811. It may vary — it may be board of directors, operating committees. There's various ways we're involved," says Breeding. "They tend to have a very robust education system. As long as we're communicating where we're going to be doing the work, I think that goes a long way."
Texas811 has a broad set of programs to help bridge the gap between utilities, excavators, and other stakeholders in damage prevention.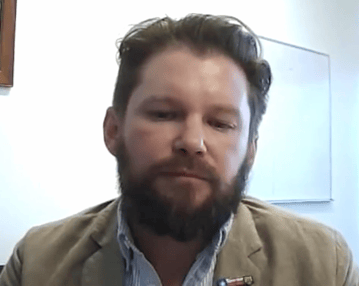 "We are working on a few things to help manage our members' volume and damages associated with the influx in volume," says Kyle VanLandingham, director of business development with Texas811.
"The first is through our secondary research program, which is essentially our ticket screening program. We're actually reducing members' total volume by 30% - 40% by looking at it in a little bit more refined way."
Through the program, Texas811 assesses its members' facility data against the location of upcoming work to determine the need for high-touch interventions. The organization is also using risk scores to help its members prioritize the "seemingly insurmountable" number of 811 tickets.
"Essentially, what we're doing is showing them where their highest risk tickets are," he says. "They know they can only respond to 80% of locate requests that day. We want to make sure that the 80% they're getting to are the highest risk tickets."
Erika Hunter of Puget Sound Energy also stresses the value in working with 811s.
"One of the things that our Washington811 administrator did was he spent a lot of time setting up huge trainings for excavators in our state to teach them how to use our new software system through our call center," she says.
"It's really helped us to whittle down the dig area that an excavator is looking at, so we're getting less notifications."
***
Roughly one in seven people in the United States live in rural areas, and the infrastructure renewal from the IIJA is reshaping the roads, bridges, telecommunications networks, and utility lines they use every day.
As these projects move along, it's important for stakeholders to pay attention to the outsized risk these rural areas face when it comes to utility damages.
By planning ahead, communicating early, and collaborating with state one-call centers, utilities can reduce much of that risk and prevent many damages as the U.S. rebuilds its infrastructure in the years to come.
Want to know more about the IIJA and how it's affecting utilities plans for damage prevention? Watch our webinar — More Digging, More Damage: How Utilities are Preparing for the Infrastructure Investment and Jobs Act.