Urbint solution for telecom and cable
Prevent fiber cuts and critical line damage
Urbint for Damage Prevention
Reduce network outages and streamline operations based on risk
Target digs with high potential consequence of damage
Identify excavations planned near critical facilities and major hubs, where a single damage will affect thousands of customers.
Reduce costs related to unnecessary ticket locating
Save on operating costs due to unnecessary ticket locating by identifying and suppressing low-risk 811/One Call tickets.
Improve locator and excavator performance
Focus on error-prone excavators and digs with a higher risk of damage, and see an immediate reduction in damage volume.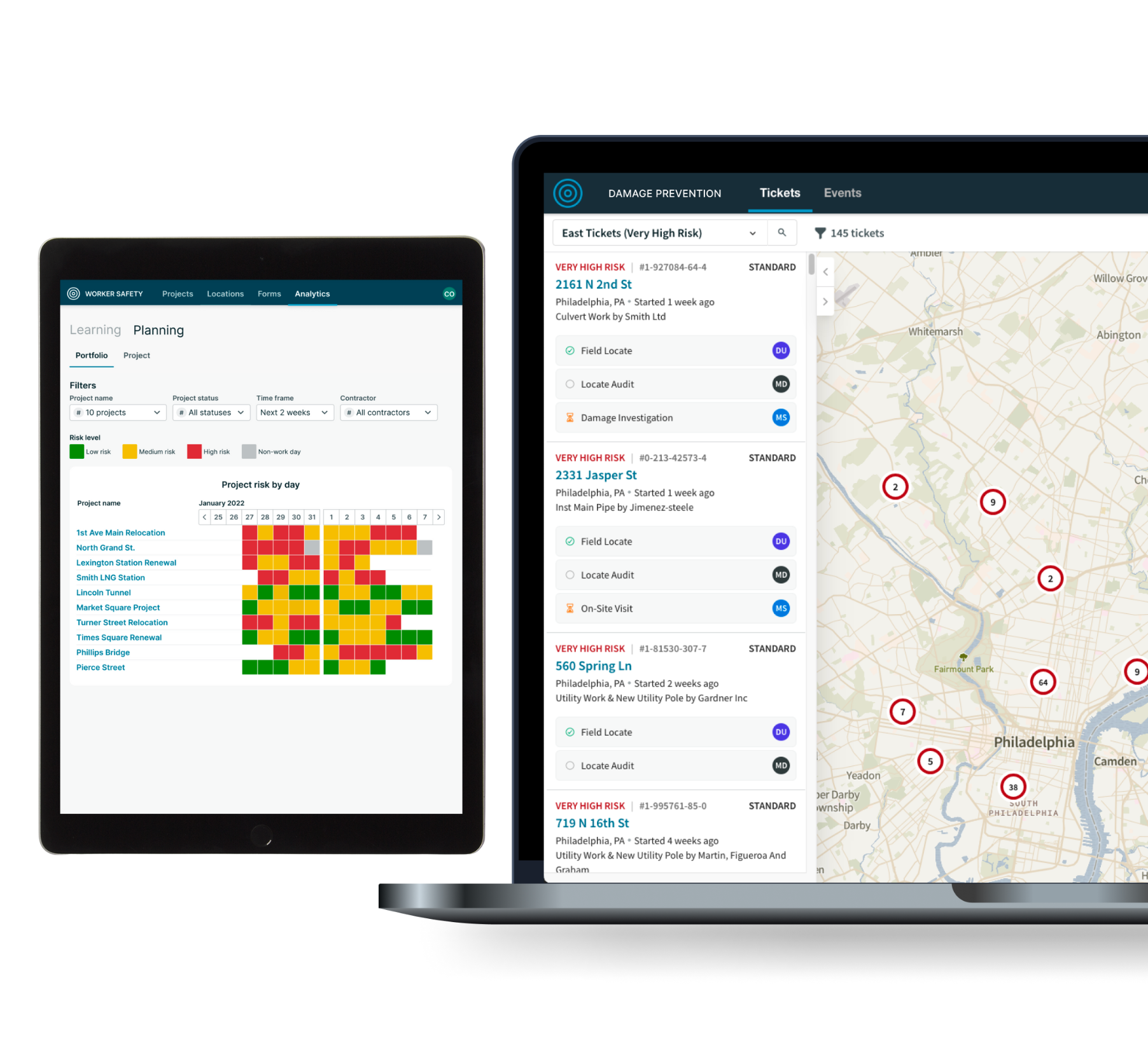 See how Urbint helps telecom and cable companies prevent costly damages.
Damage to underground telecom and CATV facilities continues to rise with nearly 75,000 reported damages in one year.
2021 DIRT Report, CGA: Reported Unique Damages, United States & Canada.
Incident prevention resources