Urbint Ticket Management System
Cutting-edge 811 ticket management
Urbint's modern, easy-to-use 811 ticket management system powers a complete end-to-end damage prevention program. Urbint's TMS platform offers users a single application for completing locate tickets, QA/QC audits, interventions, and damage capture workflows.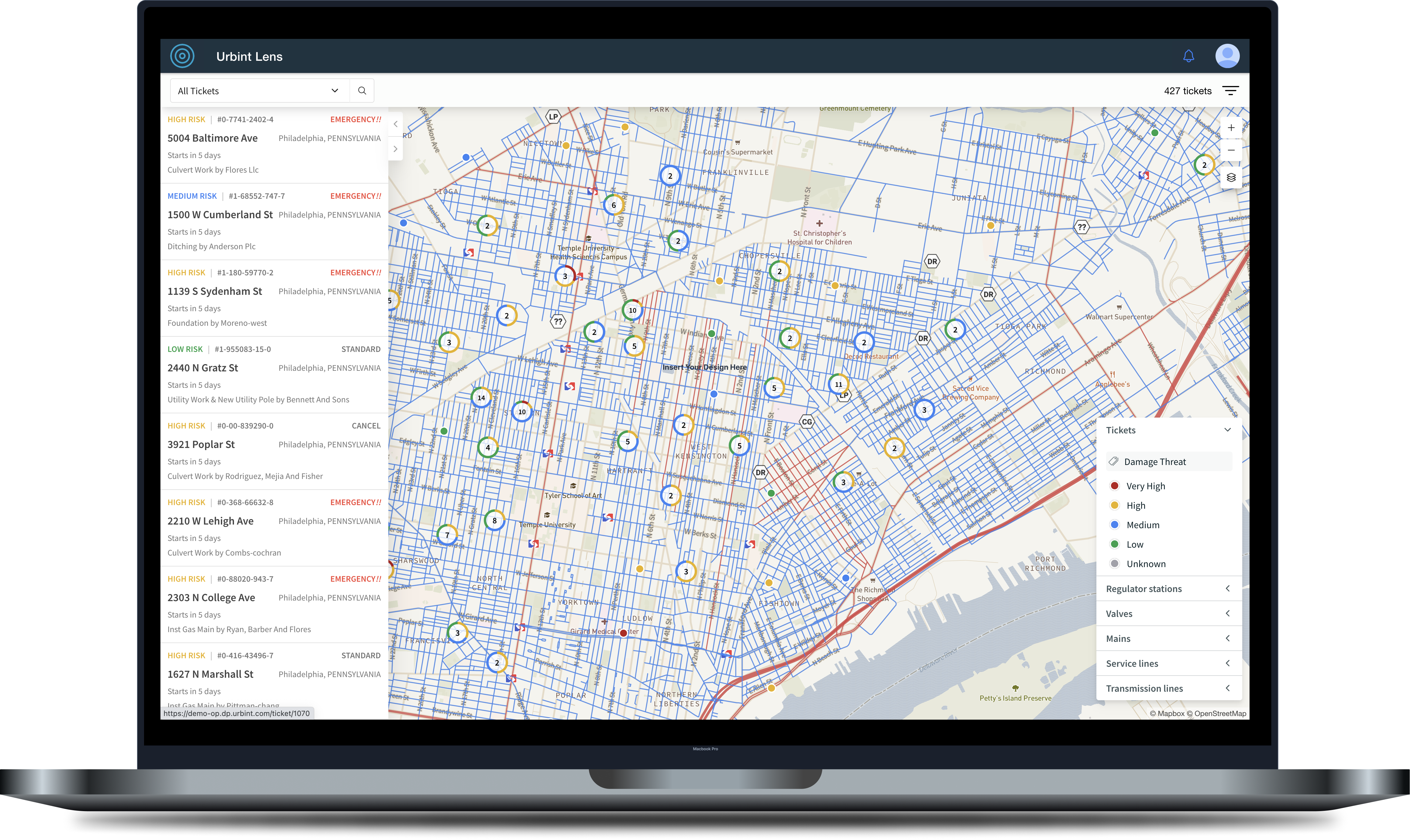 Streamlined One Call and data integrations
The software ingests ticket information and connects it with GIS and Positive Response information quickly and efficiently, giving you real-time ticket visibility within the application.
Automate and optimize ticket processing
Urbint's automation engine processes, routes, assigns, and clears tickets automatically, so users can focus on the most important tickets, and resolve them efficiently.
Modern, mobile-friendly application
Urbint's TMS is device-agnostic. Office employees use the desktop version to support field staff and track activity. Field personnel use the mobile application for an intuitive view of their ticket assignments and routing, and easily log information about the locate – whether they are online or off.
Customizable map and table views
View, sort and filter tickets on a map complete with GIS asset locations, or in a workflow-optimized table view. Urbint's ticket management system is highly configurable, allowing you to zero in on the exact tickets and information you need.
Powerful reporting capabilities
Track metrics on program effectiveness and regulatory compliance right in the application. Use interactive reporting tools to build, configure and edit custom tables and charts, and export them for easy reporting.
Best-in-class customer support
Urbint's flexible TMS can be customized to meet your needs. Your dedicated team is on call whenever you need help. Need something changed? We'll get on it right away – and we'll do it for free.