Workplace safety keeps utility leadership up at night. With a higher-than-average risk of serious injuries or fatalities (SIFs), everyone in the industry knows the danger frontline workers face every day.
EH&S managers dread the thought of their friends and colleagues getting injured on the job — or worse. Still, the Occupational Safety and Health Administration (OSHA) recorded 19 utility worker fatalities in 2020 — and 1,008 among construction workers (some of whom likely served as utilities contractors).
One death is too many. Safety programs have made great strides in worker safety in recent years, but SIFs still happen — often because of simple violations or errors. From unprotected falls to inadequate communication about hazards, OSHA's most frequently violated standards are common on utility worksites and can lead to a life-altering injury or fatality.
A comprehensive safety audit program can address these problems. Regular worksite safety audits offer a step-by-step process to catch safety violations, fix them, and shift your organization toward a safety-first culture.
Here are some tips for making your worksite safety audit program world-class.
What Makes a Worksite Safety Audit Effective?
Safety audits help utilities keep employees safe, avoid legal risks, increase efficiency, and ensure compliance. They're a systematic review of how a worksite is implementing safety practices to improve compliance with standards.
Here are some factors that make them more effective: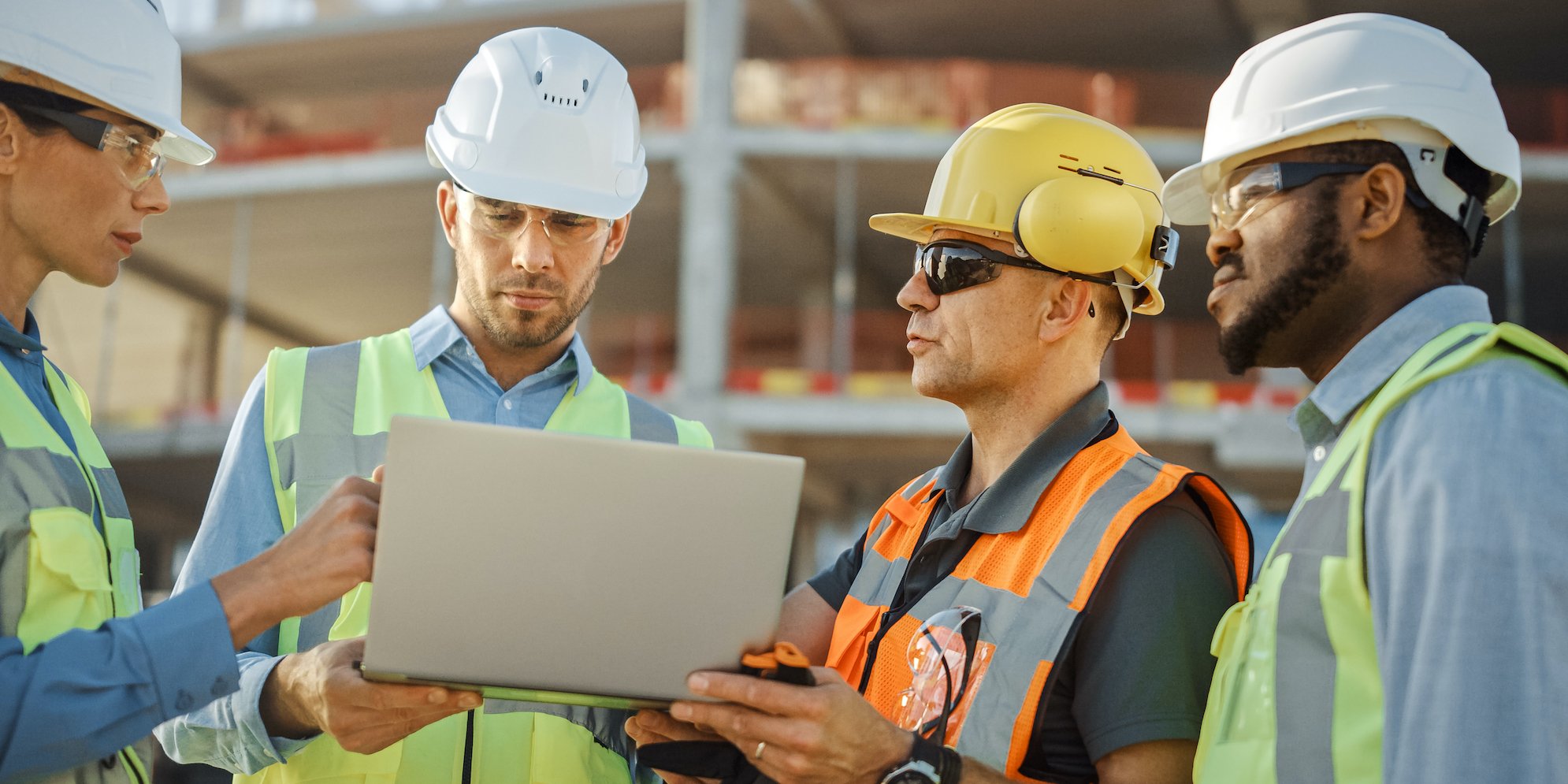 1. Create a positive safety culture
The first step to creating an effective safety audit program is creating a safety culture. If safety isn't seen as a key consideration by everyone on your worksite or internal audit team, your safety audit program may struggle. Make sure your organization's leadership is clear that they prioritize safety and that proactively identifying and fixing safety issues is rewarded.
2. Complete different types of safety audits
EH&S programs benefit from a variety of safety audits:
Worksite inspections: Periodic visual inspections of facilities, equipment, and tools.
Work observations: Observations of workers' adherence to safety practices, which may include coaching and training as a corrective.
Employee safety perception surveys: Surveys of employees to understand how they feel about the company's safety program or culture.
Regulatory compliance safety audits: Independent audits to ensure compliance with industry-specific standards, regulations, and codes.
Safety management audits: Audits that go beyond regulatory compliance. They're focused on assessing the safety programs around improving and sustaining current safety performance.
The best safety audit programs are those that integrate all these types of safety audits to ensure that safety is approached comprehensively at your worksite.
3. Choose the right auditors
For internal safety audits, it's important the people in charge of conducting an audit are from other departments so there are no conflicts of interest. Staff who will be conducting regular safety audits should be trained by qualified health and safety professionals in conducting audits.
It's also important to do regular external safety audits with qualified professionals. Choose a firm with extensive experience in your industry who can also guide your company toward compliance via training and consulting support.
4. Decide on a safety audit cadence
Safety audit frequency isn't legislated. For that reason, some companies will do daily safety audits, whereas others will only do safety audits infrequently or quarterly. Doing audits at regular intervals is more effective. If your worksites are frequently failing safety audits, it's critical to increase their frequency until you achieve compliance.
Tailor your strategy to your business's needs, risks, and industry compliance requirements. You might also audit certain worksites more than others because of different risk exposure. Choose the best fit for you – daily, weekly, monthly, quarterly, or annually.
5. Create tailored worksite safety audit checklists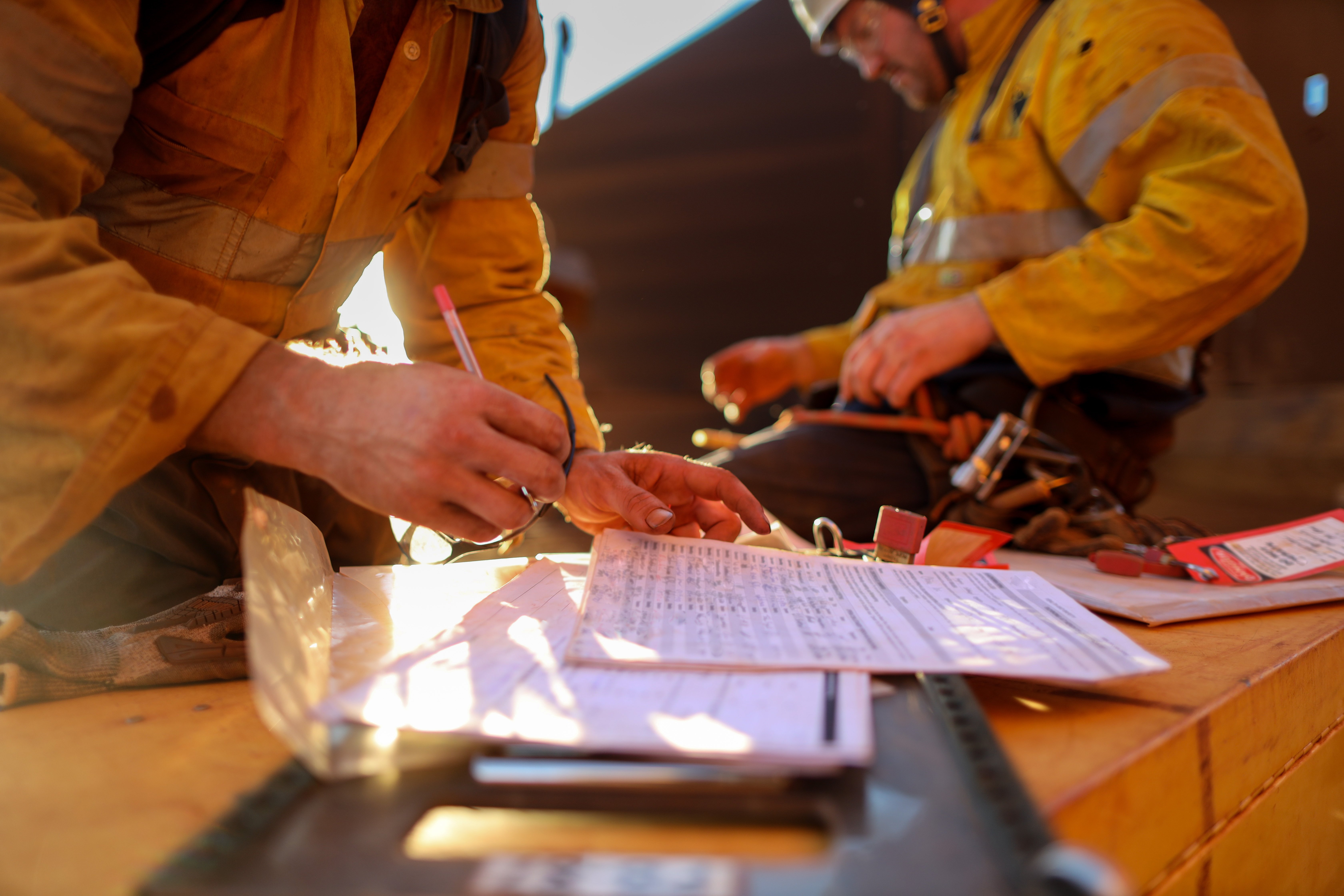 Safety audits are most effective when they have detailed safety audit checklists with a variety of scoring methods for each point. While you can use samples of other safety audit checklists as inspiration, it's important that your checklist fits your site and use case.
Tailor your safety audit checklist to your industry's compliance requirements, your workplace layout, your organization's safety strategy, and the common causes of workplace injury in your sector. Consider also requiring things like photos, videos, and attachments with the reports.
6. Ask the right worksite safety audit questions
Creating the right safety audit questions for your checklists takes some care. For example, if you want to ensure compliance around hazard labeling and communication, you might include questions like:
Is there a written notice of a hazard or were hazards identified clearly on the job site?
Do employees know which hazards to look out for and how to identify where they are?
Can employees explain how to respond to a hazard-related incident or injury?
Is there a written hazard communication training guide?
Make sure that you consider as many facets of the safety issue as possible to ensure your safety audit is comprehensive.
7. Set up an effective corrective action plan
Finding out that you have safety violations is only half the battle. An effective worksite safety audit program also documents those violations — and the systemic reasons for them — so they can be more easily corrected. Safety audit programs should provide meaningful and actionable recommendations for fixing safety violations. Your company may also want to make safety consultants available to worksites where there are compliance concerns found in an audit.
Action plans should also have clearly defined timelines for fixing safety violations with a plan for additional inspections until the safety violations are fixed.
8. Provide routine safety training
A key but often forgotten part of a safety audit program is routine safety training. While corrective safety training is often emphasized to fix safety gaps, proactive training ensures that safety gaps don't occur. It ensures your organization is able to continuously improve to keep pace with new best practices in safety compliance. It also ensures that your workforce's safety knowledge doesn't become stale.
***
Designing or retooling your safety audit program won't just help your organization reduce the risk of potential worksite injuries, it will also give you and your workers peace of mind.
By following these tips for creating more effective safety audits, you'll reduce the risk of your worksite adding to OSHA's statistics on workplace fatalities. Knowing that all your workers will go home safely tomorrow is worth taking the time to do safety audits well.
Want to know more about utility safety? Subscribe to our newsletter below for a weekly update on stories you may have missed.