Urbint Lens for Worker Safety
Identify safety hazards in advance and keep workers safe
Companies collect troves of safety data, but workers continue to be at risk of serious injuries on the job. Use Urbint Lens for Worker Safety to see when and where workers are threatened, and take actions that protect them before the work even begins.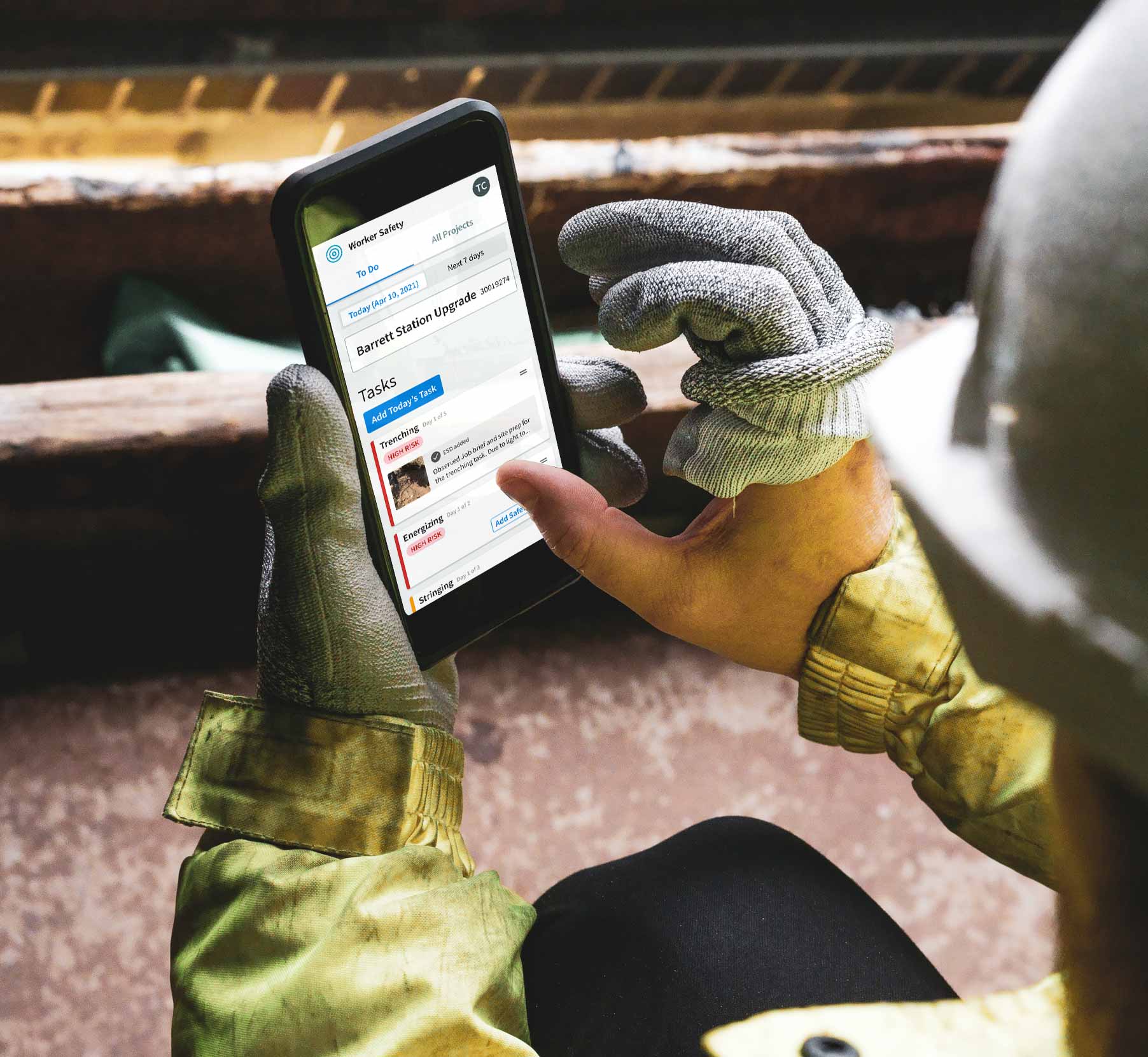 Make smart safety decisions with insights powered by AI
Our science-based approach gives you the clearest picture of risk, so you can plan an action that prevents an incident. We assess the potential severity and likelihood of an incident based on safety precursors including historical project and safety records, leading indicators, and our Model of the World to identify safety hazards before workers arrive on site.
---
Workers can only identify 45% of safety hazards on their own.
The Energy Wheel: Review of the Art and Science of Energy-Based Hazard Recognition, Safety Function
Give the back office instant visibility into field needs
Improve resource allocation and safety procedures with clear data on your risks across sites. Management and executive teams gain analytics around risk trends at the portfolio level and by project and task type. Understand activity in the field in real time, and assign actions to close your safety gaps.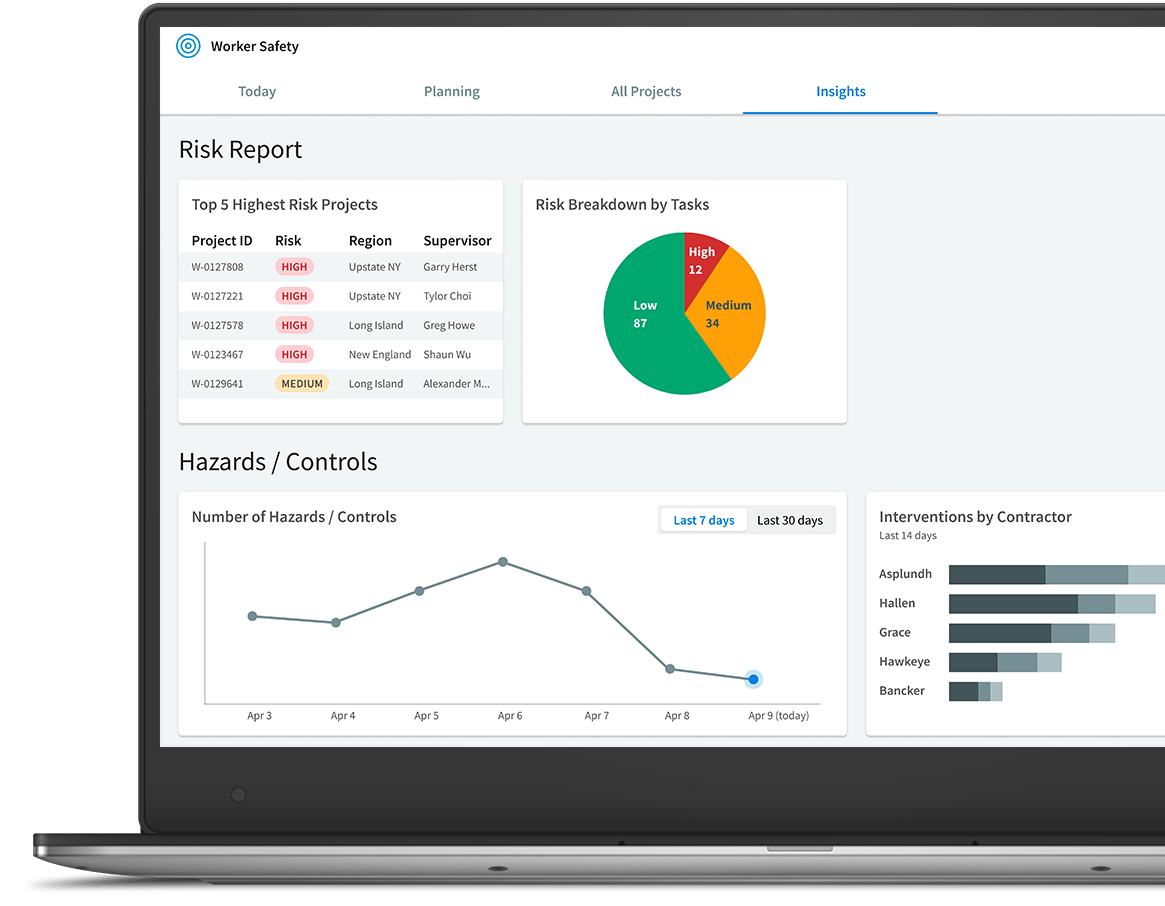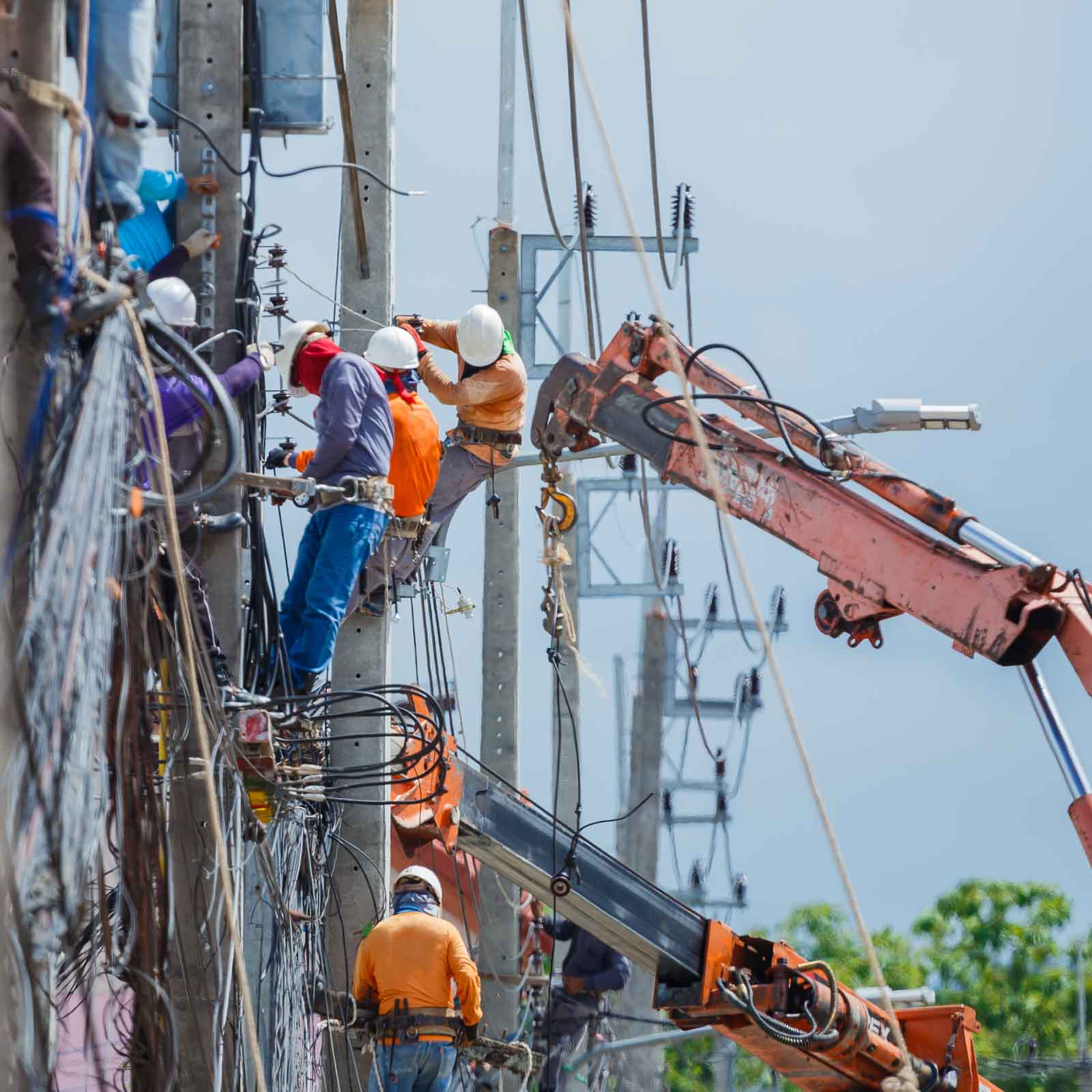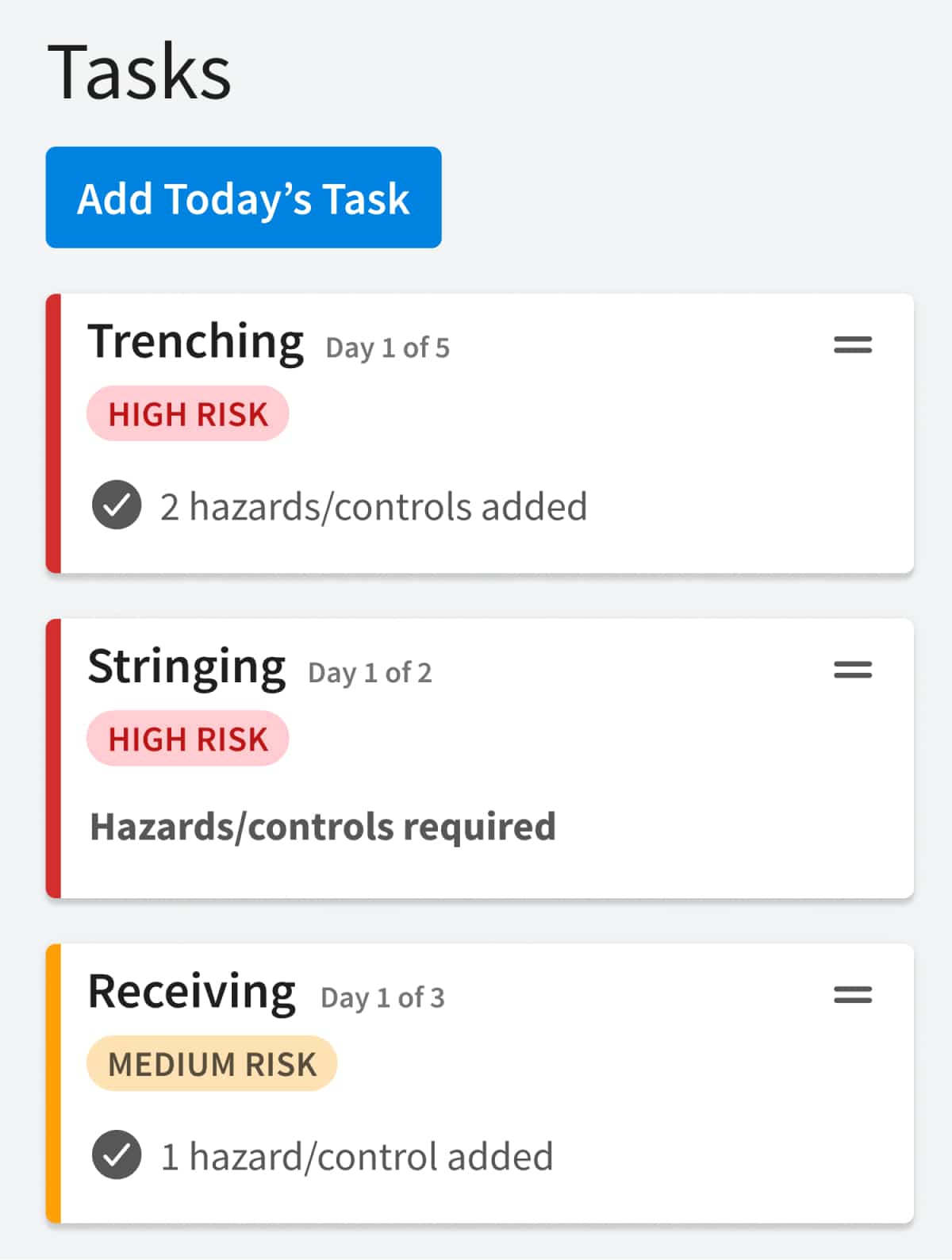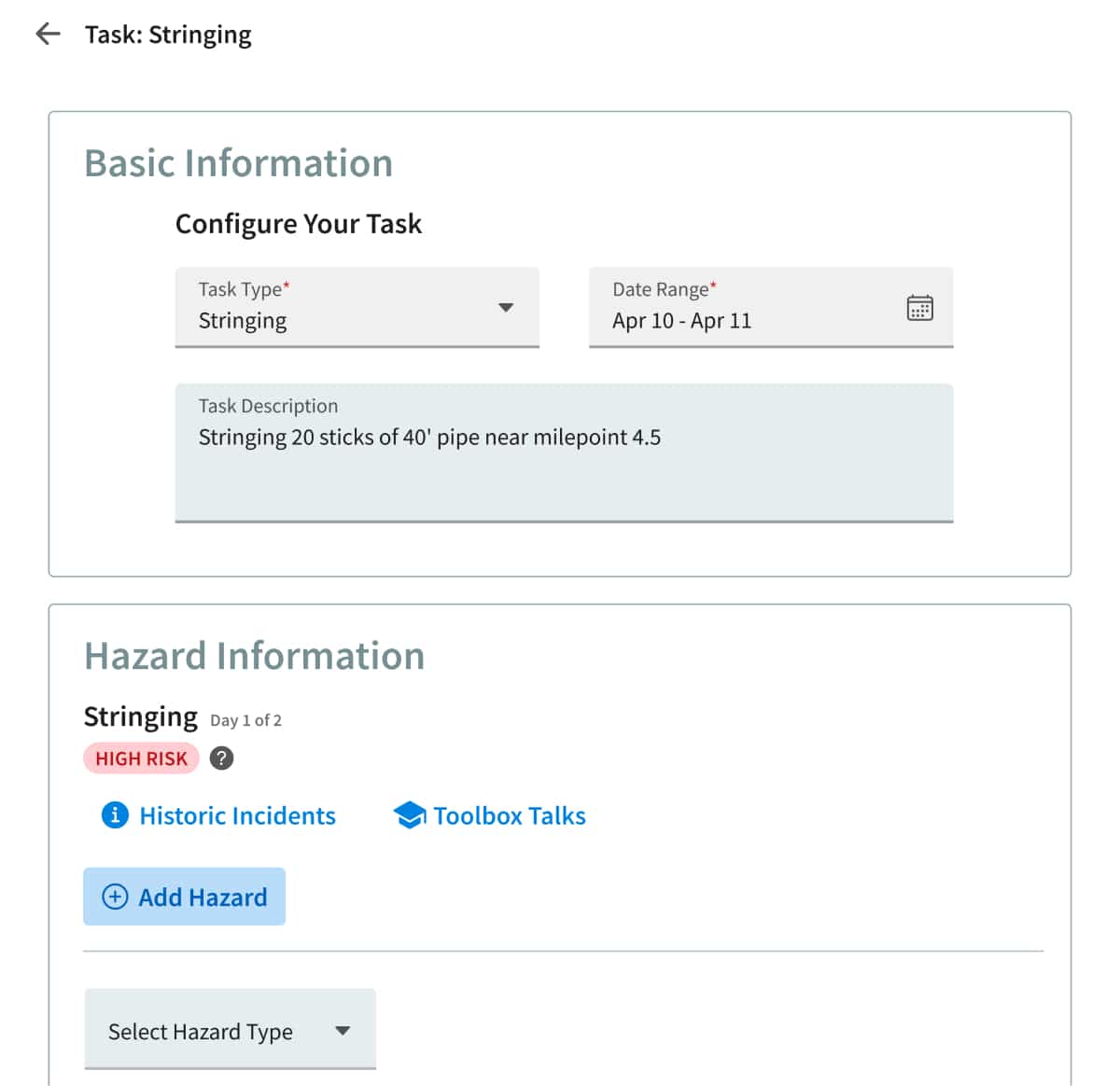 Connect risk to safety planning and operations
Unify your project schedule and safety data in a single solution integrated into your workforce management flow. Identify and respond to risks across your portfolio consistently and effectively. Assign safety actions for teams to take in the field in response to risks, collect data, and optimize resource allocation and safety planning from the back office.
Reduce the risk of serious injuries
Plan and deploy safety actions in the field before workers are threatened. Take action to eliminate safety hazards, and simplify how you access and use high-impact data.
"Value life above all else. If that's ingrained as your number one objective, the probability of you making the best decisions in guiding your organization to achieve the best safety results possible have gone up dramatically."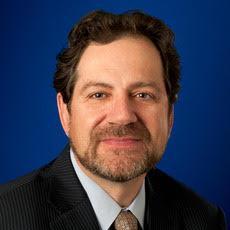 Nick Stavropoulos, former President and COO of PG&E and former COO of National Grid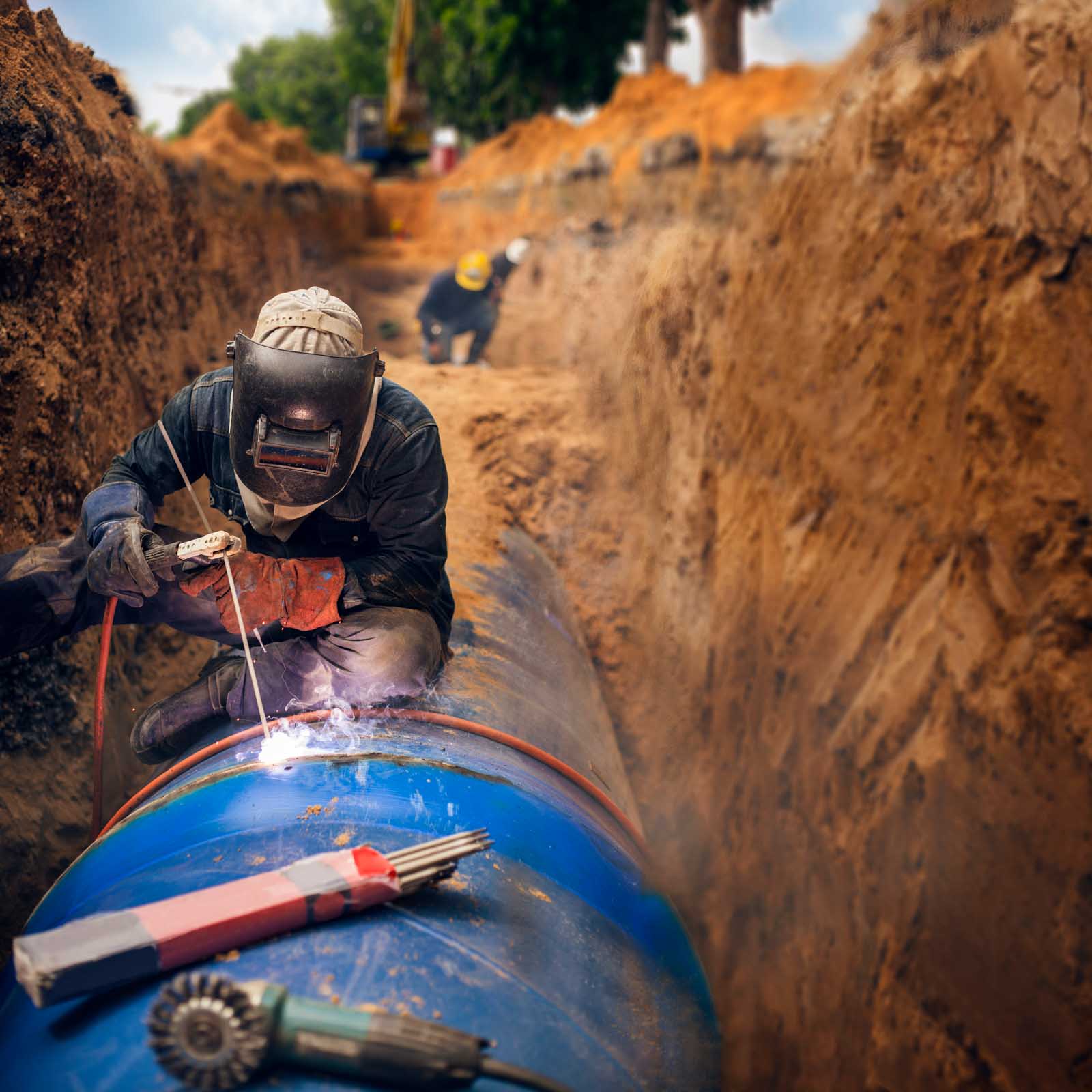 Integrate with health, safety, and project management tools
Urbint's safety risk assessment software connects with all of the safety management and project management tools in your toolkit.